Z Antonia Tunic - 35 Colours Available ZI1448254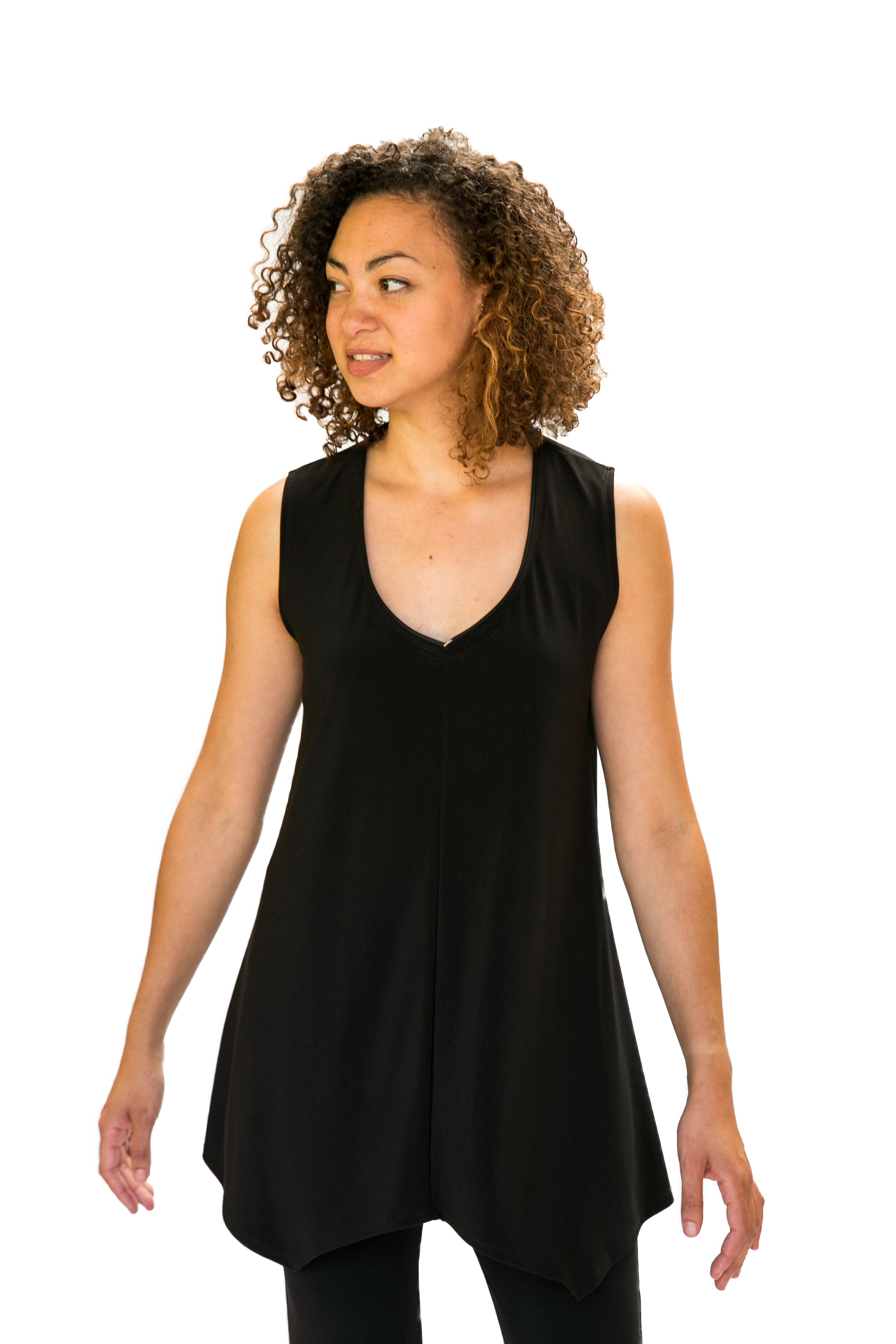 Z Antonia Tunic - 35 Colours Available ZI1448254
Z Antonia is a comfortable flattering symmetrical sleeveless top with V neckline which can be worn with or without layering. (Undergarment & Zipsessory shown are sold seperately). It falls softly from the bust over the tummy and hips and teams perfectly with Secret Weapon, 'T', pants, leggings or skirt.
What's more it's ideal for year round wear. By simply swapping out the sleeves in less than a minute you have the ultimate trans seasonal garment. Pop the sleeve in your handbag and you are ready for the day's varying temperatures. The ideal 'travel light' option! (see photos for sleeved options).
Z Antonia is one of over a dozen 'Z Tops' available in the ZippitZ® collection which allows you to adapt your look according to the occasion and your mood. ZippitZ™ takes you easily from day-wear to evening-wear. By zipping on and off various 'Zipsessories' you create a combination to suit every occasion.
Sleeves and other Sallysentials sold separately - 'Click here' to purchase.
Zipsessory shown & others sold separately - 'Click here' to view/purchase Zipsessories range.
Measures: See size guide below. Length from under arm approx 49cm (based on size 12/Athena)
Composition: 95% Polyester/5% Spandex.
Care: Gentle machine wash. Drycleanable.
Origin: Designed and made in Australia. Copyright applies.