The Genie & Bodice - Black G5750849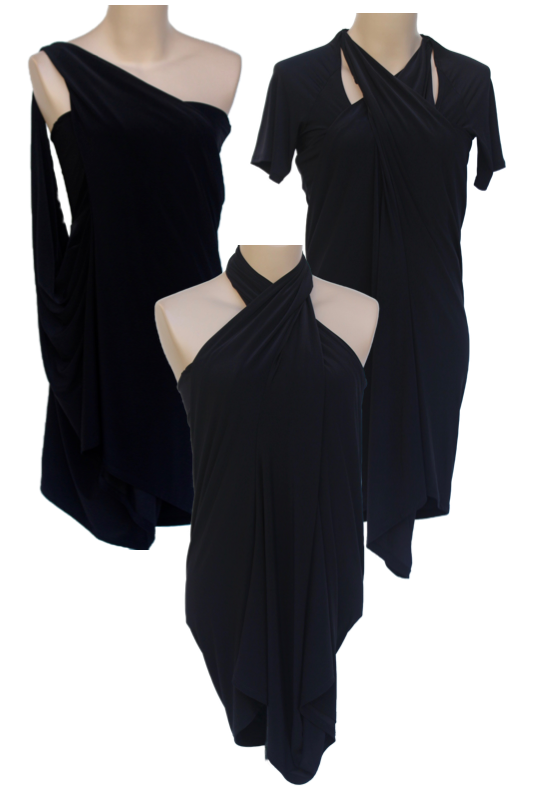 The Genie & Bodice - Black G5750849
The Genie - 30 ways for 30 days
This multi functional garment with bodice can be worn more than 30 ways as different tops, pants, skirts, jackets, wraps or dresses. Elegant or casual, day or night, office, beach party, club or cocktail. Pack it and you have the perfect travel companion.
Pattern or black – why not both? The Genie in black adds a whole new meaning to the 'little black dress'.
Click here to see multiple ways to wear 'The Genie'.
Fabric/Composition: 95% Polyester / 5% Spandex
Pattern placement varies on each garment.
Fabric colour may also appear slightly varied depending on your computer/iPad/iPhone or Tablet devices screen - this is not the responsibility of Sally-Anne Lyons™.

Care: Gentle machine wash. Drycleanable.
Origin: Designed and made in Australia. Copyright applies.
See Sizing Guide below:
Sizing: If you are deliberating over your sizing please consider the following: The bust measurement is the most important coupled with your height.
8-12 or 12-16. If your bust measurement is around 100-106 cm and your height is 160cm or under consider 8-12, as the overall size of the garment is smaller.
12-16 or 16-18. If your bust measurement is around 115-119 cm and your height is 160cm or under consider 12-16, as the overall size of the garment is smaller